From daydream to execution and back, span the course of an adventure that requires every ounce of mental and physical control. We'll take you inside an all day epic with Ted Hesser, who gives us an other-worldly look at the mountains we thought we already knew; featuring moments from "Exposed in the Needles," written by Miranda Oakley, Mountain Hardwear athlete and AMGA Guide.
Big objectives require a buildup of psych. There is no halfway in; for it to work, you've got to be overflowing with stoke—latched on to an obsession that pushes you through one challenge to the next.
"My climbing partner, Shelton, and I decided to do some 'warm up' routes in the area to prepare for Romantic Warrior, a steep and stunning line on the north face of the Witch formation that I'd been dreaming of doing for a while. A few years prior, I came to The Needles with a similar goal…This trip would be different. I was feeling strong, and with physical strength comes mental strength."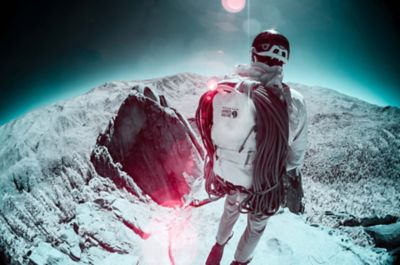 The stakes get higher and the weight of our decisions heavier as the miles get longer, the vertical feet higher, and the challenge larger.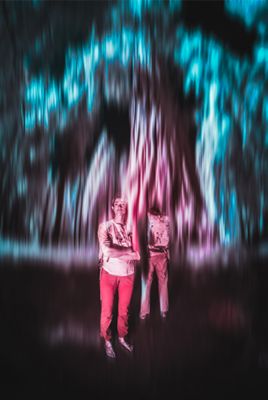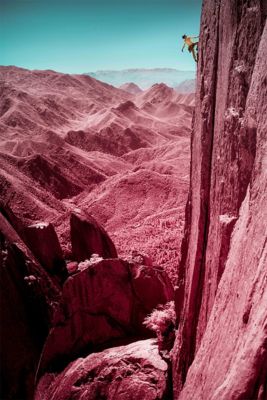 "If Shelton had gone up the main line, he would be taking a huge risk by making hard moves above tiny cams not far from the ground. If he'd fallen and one of the cam placements didn't hold, there was a good chance he would have hit the ground. If the move were higher, he would probably be fine if a cam or two blew out of the crack under the force of the fall—only as long as he had a good cam below it. But being only 15 or 20 feet from the ground, there was no room for error."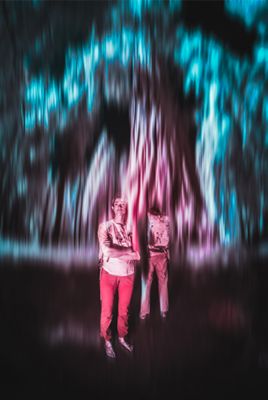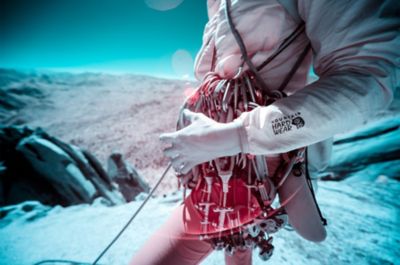 A constant assessment of risk fires within, weighing what is desired with what is possible.

"I SEARCHED THE ROCK ABOVE ME FOR ANY WEAKNESS OR FISSURE WHERE I COULD FIDDLE IN SOME GEAR BUT FOUND NOTHING. MY CALVES WERE STARTING TO BURN, SO I HAD TO CHOOSE: MOVE THROUGH IT AND FIND A BETTER REST OR STAY PUT AND PSYCH MYSELF OUT."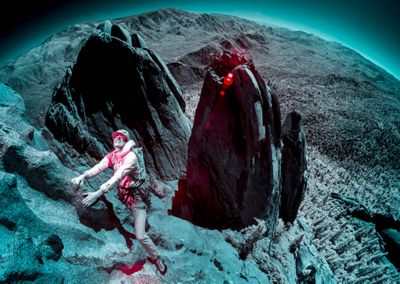 "The feelings of exposure and commitment I've had in The Needles is, perhaps, intensified by the three-hour hike into the climbing area. While I love the solitude, I often find myself thinking twice about a risky move, knowing that even just a sprained ankle could mean a long and painful evacuation. Anything worse would be quite serious in this remote area."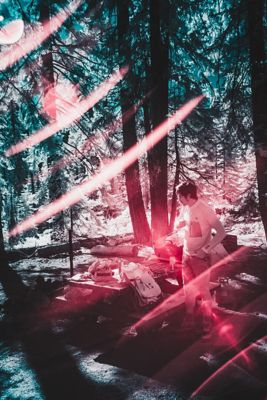 TRANSLATION OF MIND TO MOVEMENT
The sum of success is a harmonious exercise of both mental and physical control within a single moment. Without one, execution dissolves and course of action shifts…
"My hands were sweating at the belay, but Shelton showed no signs of being nervous… Over 70 feet off the ground, it seemed like he was entering back into ground-fall territory; yet his upward movement remained smooth and confident."
"GLAD TO BE DONE WITH THE TECHNICAL CLIMBING BEFORE NIGHTFALL, I STILL COULDN'T RELAX KNOWING WE STILL HAD A COUPLE RAPPELS AND A STRENUOUS HIKE TO GET US BACK TO CAMP. I WAS STARTING TO LEARN THAT ALL-DAY EPICS WERE NOT LIMITED TO THE CLIMBS THEMSELVES."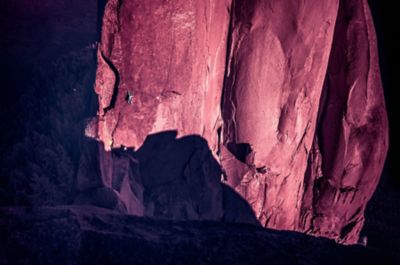 There can be no celebration if boundaries are proceeded without caution. No matter how the story unravels, landing safely back the ground is our greatest marker of success and the ultimate ending to any epic.
"It never feels good to bail on an objective, and we would not be coming home with heroic stories of our ascent, but I hoped that making the smart decision to avoid potential risk would satisfy our adventurous souls and placate our delicate egos."