Our partner devoted to climbing, mountain culture, and
issues related to alpine pursuits and the environment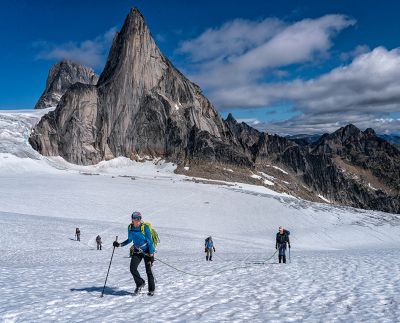 passionate about climbing, hiking and skiing in alpine environments for over 100 years. The Alpine Club of Canada has 25 local sections across the country from Newfoundland and Labrador to Vancouver Island and the Yukon.
Mountain Hardwear directly sponsors the ACC's General Mountaineering Camp. Set in a different, remote, and little-explored mountain wilderness of the western ranges each summer, the camp gives visitors an introduction to modern-day mountain exploration. If there is one piece of gear that is associated most strongly with the camping part of the GMC, it would be the Trango tent.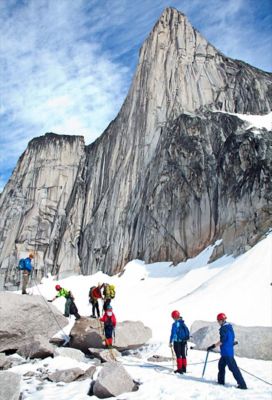 every participant, guide, and camp staff member who has attended the GMC has slept in a Tranto tent.
Our warmest down hoody for shiver-free belays on ice and alpine routes
Sale price:

$ 281.98 CAD
Regular price:

$ 470.00 CAD
Hauling with purpose for long expeditions where home is what's in your bag
Regular price:

$ 340.00 CAD